"J Names is one of the best-known improv groups in Portland" - Oregon Arts Watch
"One of Portland's top troupes is J Names" -Mike Acker, The Oregonian
By Jay Horton
Blake Wales fast hands are your new deaf comedy jam.
"We want this to be an entry point for deaf and hard-of-hearing audiences to get that first foot in the water," Wales says. "There's a fear of going to see live performances because it might not be worth their time —the sense that all these jokes are going to be for hearing people. There's nothing better than seeing a deaf audience and hearing audience laugh at the same time. That's always special."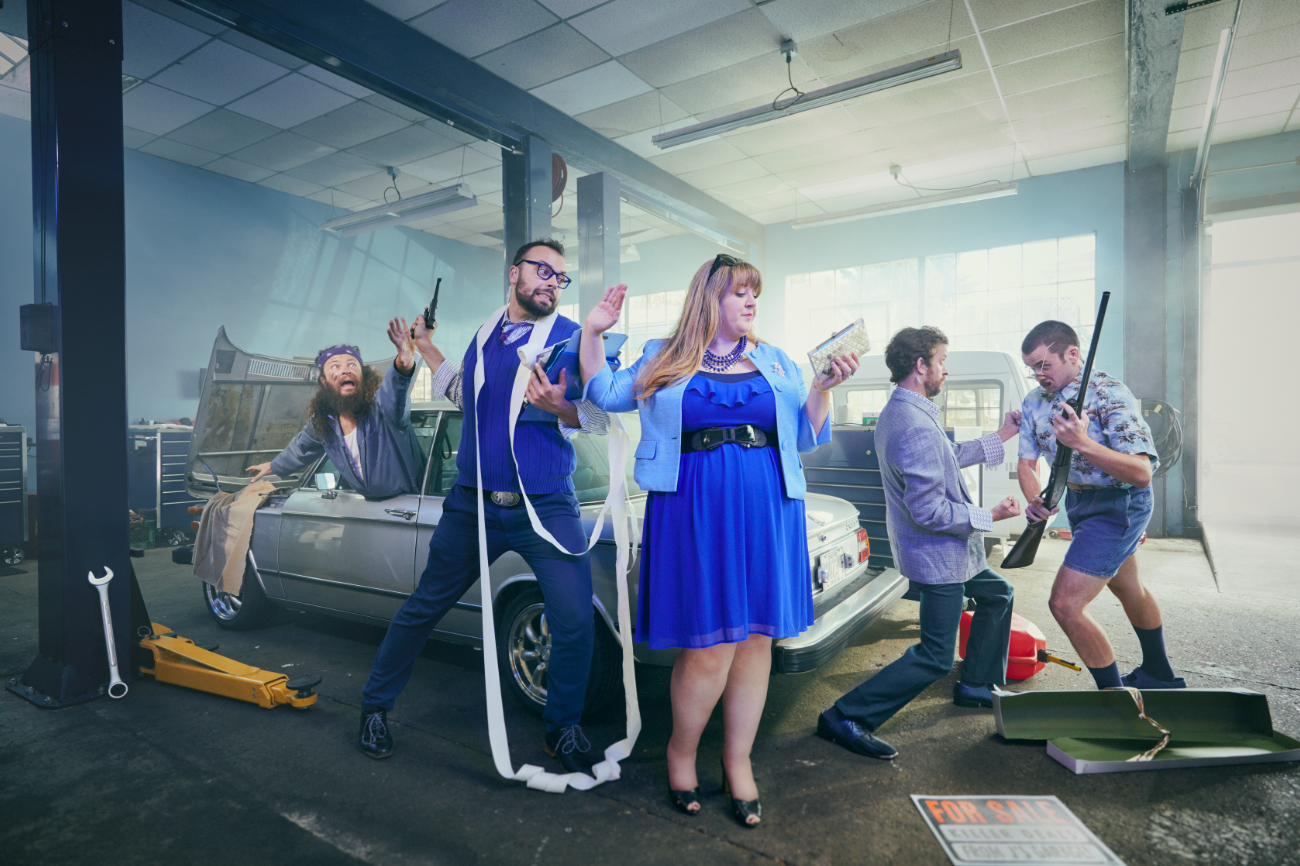 by Mike Acker
It started out with this trio and it snowballed into all these J names who happened to be the ace at the theater they were involved in.
If you've never been to an improv show, this is the one to go to. There will be a line out the door. It's a packed house. It's high-quality improv.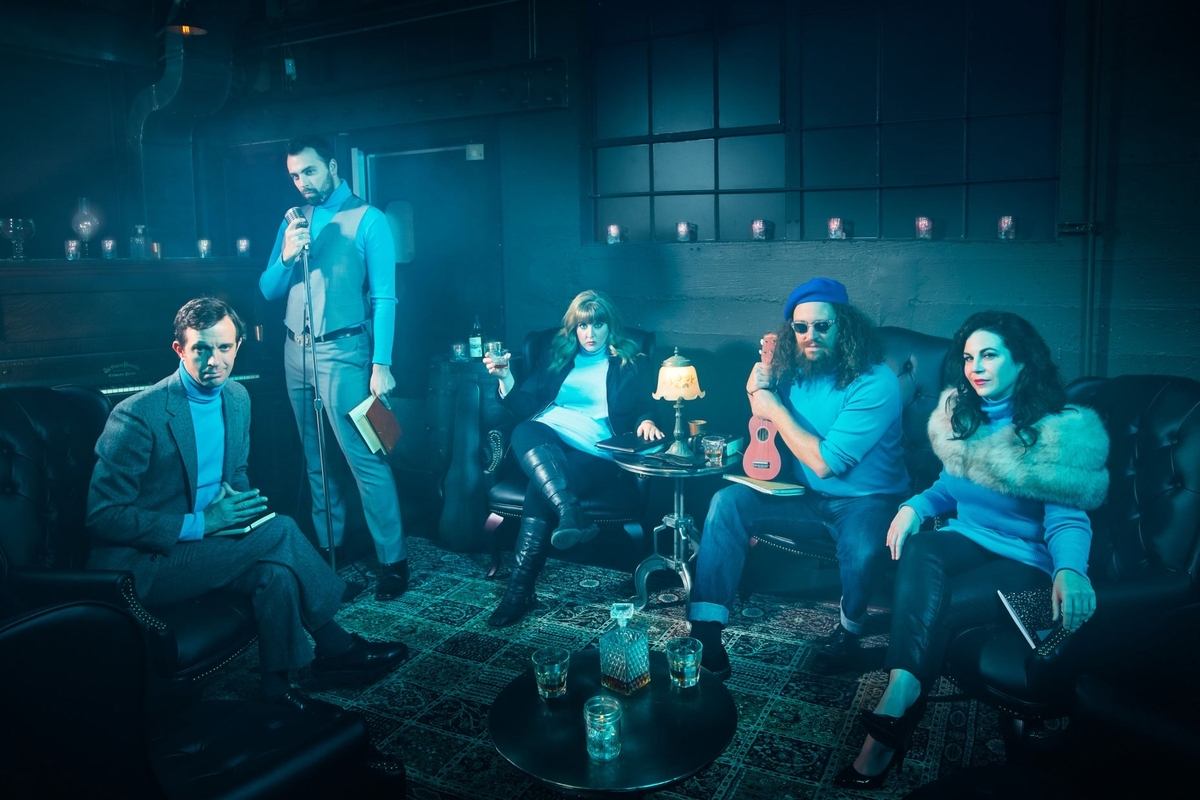 by Shannon Gormley
Though the popularity of J Names and Portland improv has been on the upswing for years now, the scene acquired some promising infrastructure last fall. On a blisteringly hot afternoon, Curious Comedy's artistic director Stacey Hallal sits in the airy, newly renovated theater, where J Names starts its bi-weekly residency this Friday.
by Megan Burbank
Seated in folding chairs, swilling whiskey and "mystery beer," the audience that crowded into Old Town/Chinatown's Siren Theater for J Names Improv's April show was a reactive one, occasionally punctuated by recognizable performers from across Portland's improv and sketch comedy communities.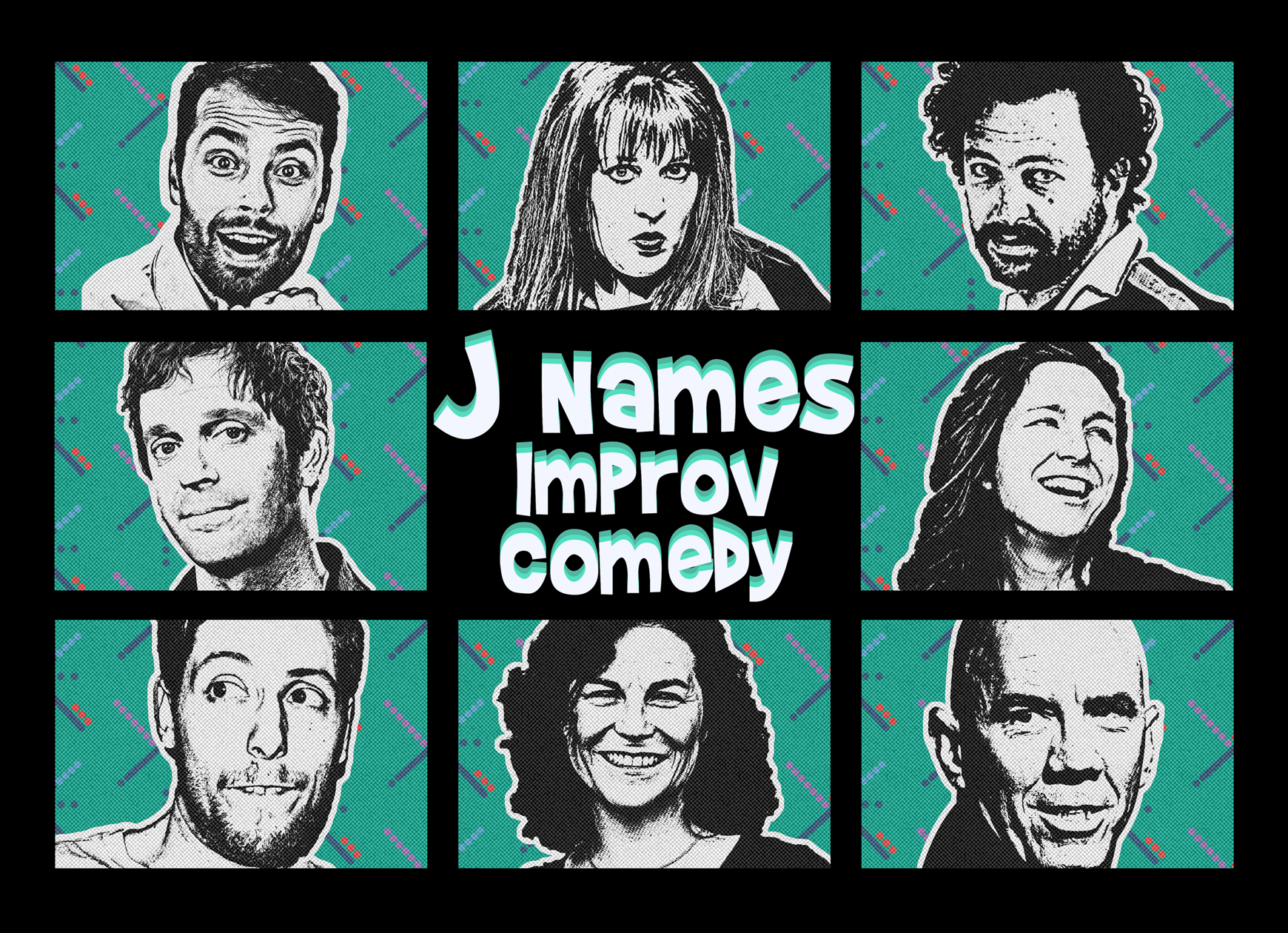 by Temple Lentz
Improvisers from Portland's theaters and groups came together in a self-proclaimed supergroup. These performers are the real thing. Jed Arkley, John Breen, Jay Flewelling, Justin Himes, Jenn Hunter, Jess Lee, Jake Michels, and Janet Scanlon are indeed some of the best improvisers in Portland. They understand the core improv values of listening, collaborating, and creating a scene. They get that truly gifted improvisers don't just troll for a laugh—a mistake many new performers make—but work to develop and understand their craft.
Graphic Design by Jake Trudell